In reverente ricordo di Aulauso de' Themali,
che pure non amava il grande Edgar...



EDGAR WALLACE
(1875 - 1932)


AN ATTEMPT TO
A COMPLETE FILMOGRAPHY
(1915 - 1998)


* ~ * ~ * ~ * ~ *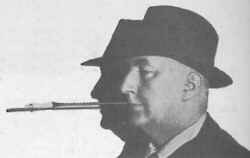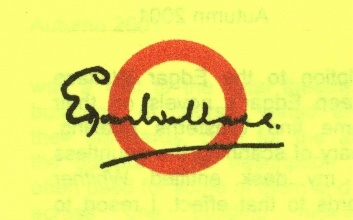 First of all a short biography...

British novelist, playwright, and journalist who produced popular detective and suspense stories and was in his time "the king" of the modern thriller. Wallace's literary output - 175 books, 24 plays, and countless articles and review sketches - have undermined his reputation as a fresh and original writer. Moreover, the author was a wholehearted supporter of Victorian and early Edwardian values and mores, which are now considered in some respects politically incorrect.
"This little autobiography is in itself a tribute to the system under which we live. There cannot be much wrong with the society which made possible the rise of J.H. Thomas or Edgar Wallace, that gave 'Jamie' Brown the status of a king in Scotland and put Robertson at the War Office as Chief of the Imperial General Staff." (from Wallace's introduction to his autobiography, People; Edgar Wallace: The Biography of a Phenomenon , 1926)
Richard Horatio Edgar Wallace was born in Greenwich, 1 April 1875, and was brought up as an adopted child in the family of Dick Freeman, a London fish porter. His parents were actors, Polly Richards and Richard Horatio Edgar Marriott, who used the false name of Walter Wallace on the birth records. Young Wallace left school at the age of 12, and took menial jobs before enlisting at the age of 18 in the Army, serving in the Royal West Kent Regiment from 1893 to 1896.
"He was strictly brought up by parents who compelled him to read books on Sunday that were entirely devoted to orphans and good organ-grinders and little girls who quoted extensively from precious books, and died surrounded by weeping negroes. In such literature the villains of the piece were young scoundrels who surreptitiously threw away their crusts and only ate crumb part of bread; desperadoes who kicked dogs, and threw large flies into spider's webs, and watched the spider at his fell work with glee." (from Double Dan, 1924)
In 1896 Wallace was sent to South Africa, where he was in the Medical Staff Corps. During this period he met the Reverend William Shaw Caldecott and Mrs. Marion Caldecott, who was a writer and willing to help Wallace in his writing aspirations. Wallace he began to contribute to various journals, and wrote war poems, later collected in THE MISSION THAT FAILED (1898) and other volumes.

After his discharge in 1899, Wallace became a correspondent for Reuters and the London Daily Mail. His reports about Horatio Herbert Kitchnerer infuriated the influential British fieldmarshal and Wallace was banned as a war correspondent until World War I. In 1901 he married Ivy Caldecott; they were divorced in 1918. Wallace served in 1902 as the editor of the Rand Daily Mail in Johannesburg before returning to London. During the Russo-Japanese War (1904-05) Wallace was sent by the Daily Mail to Vigo to examine a conflict in which the Russians opened fire on a British fishing fleet in the belief that it was the Japanese Navy. During this period he learned about the activities of Russian and English spies operating around the coasts of Spain and Portugal. Later Wallace returned to world of secret agents in his stories, although he mostly concentrated on crime and detective books. His most famous spy story, Code No. 2, first appeared in the Stand Magazine of April 1916, then in various collections and anthologies.

Wallace's first novel, THE FOUR JUST MEN, appeared in 1905, and was published by his own Tallis Press. It told a story about a group who take the law into their own hands. Although the book was a huge success, Wallace lost money on it because of an unlucky publicity gimmick. It was not until the publication of SANDERS OF THE RIVER (1911), about an African representative of Great Britain Foreign Office, when his fame as a writer was established. Wallace then wrote several additional stories using his African experiences as background. His attitudes reflect uncritically popular opinions of the time - later simply named "imperialist ideology". In the stories about Bosambo, a devious tribal king, Mr. Commissioner Sanders loses often the battle of wits, although Bosambo in one scene tells that he has always wanted to be a chief under the British rule. However, he manages to steal Sanders's binoculars. Sanders's method to keep up peace is simple: he uses whip and he has a reputation for hanging rebellious chiefs.

Wallace worked in the 1900s and 1910s in several journals, among them Daily Mail (1903-1907), Standard (1910), The Week-End Racing Supplment (1910-12), Evening News (1910-1912), The Story Journal (1913), Town Topics (1913-16). He was later a racing columnist for The Star (1927-32) and Daily Mail (1930-32). During World War I Wallace was a special interrogator for the War Office. In 1921 he married his secretary and second wife, Violet King, who was twenty-three years younger than himself, and with whom he had one daughter.

THE GREEN ARCHER (1923) is one of the most famous novels of Wallace. It is a story about a man who is found murdered after a quarrel with the owner of a ghost-haunted castle. It was filmed at least three times. The critic and awarded mystery writer H.R.F. Keating included THE MIND OF MR J.G. REEDER (1925) among the 100 best crime and mystery books ever published (Crime & Mystery: the 100 Best Books, 1987). Mr Reeder works for the office of the Public Prosecutor, he is "something over fifty, a long-faced gentleman with sandy-grey hair and a slither of side whiskers that mercifully distracted attention from his large outstanding ears." Supernatural themes do not appear very often in Wallace's works. Spiritualism and ghosts are dealt in such short stories as Death Watch, filmed in 1933 with Warner Oland, The Ghost of John Holling, filmed in 1934, and The Ghost of Down Hill, later adapted in the sixties for the Edgar Wallace Mystery Theatre series.
"I'm perfectly certain it wasn't a ghost," she said.
"Oh, you are, are you? his eyes twinkled, "and how do you reach that conclusion?"
"Ghosts don't wear boots," she said decidedly.
"They may have shoes," said the dry old man."
(from The Ghost of Down Hill)
Wallace wrote his works at a prodigious pace, among others one of his most popular plays, ON THE SPOT (1931), was finished in four days. His autobiography, PEOPLE; EDGAR WALLACE: THE BIOGRAPHY OF A PHENOMENON, appeared in 1926. At the highest peak of Wallace's career in the 1920s, one of his numerous publishers claimed that a quarter of all books read in England was written by him. Most of Wallace's novels were spoken into a dictaphone, typed up by his wife or a secretary, and then corrected. His skill in creating lively dialogue was noted by film makers who used eagerly his texts for films. Wallace also wrote screenplays - among other some dialogue The Hound of Baskervilles (1931), directed by V. Gareth Gundrey.
"There is a tradition in criminal circles that even the humblest of detective officers is a man of wealth and substance, and that his secret hoard was secured by thieving, bribery and blackmail. It is the gossip of the fields, the quarries, the tailor's shop, the laundry and the bakehouse of fifty county prisons and three convict establishments, that all highly placed detectives have by nefarious means laid up for themselves sufficient earthly treasures to make a work a hobby and their official pittance the most inconsiderable portion of their incomes." (from The Treasure Hunt, in The Mind of Mr. J.G. Reeder, 1925)
Wallace earned extremely well from his writings, but he lost fortunes because of his extravagant lifestyle and obsessive betting on the wrong horses. Wallace's literary estate was not profitable until 1934. Hundreds of films have been made from his novels and short stories, also plays and television series in England (1959) and Germany (1959), where the series of Wallace adaptations became the nation's most popular screen entertainment. In 1960 Jack Greenwood produced in England a series of short screen adaptations for British and American television use under the title Edgar Wallace Mystery Theater.

Towards the end of his life, Wallace estimated that his work as a playwright was more important than his work as a writer of stories. It was largely the success of the plays - THE CALENDAR (1929), On the Spot, and THE CASE OF THE FRIGHTENED LADY (1931) - which led to his being invited to Hollywood to work as a scriptwriter. Just before departing for the United States, he stood as an unsuccessful Liberal candidate in Blackpool. Wallace died on February 10, 1932, en route to Hollywood to work on the screenplay for King Kong. Although Wallace received screen credit, he did no actual work on the film. Ivy Wallace died fourteen months after her husband's death.

For further information: Edgar Wallace, the Biography of a Phenomenon by Margaret Lane (1964); Encyclopedia of Mystery and Detection, ed. by Chris Steinbrunner and Otto Penzler (1976); Edgar Wallace by Jack Adrian (1984); Edgar Wallace: A Filmography by Richard Williams (1990); The Edgar Wallace Index by Richard Williams (1996); Tracking King Kong by Erb Cyntihia, Cyntihia Marie Erb (1998). The Edgar Wallace Society (http://www.edgarwallace.org) was founded in 1969 by Penelope Wallace, the great writer's daughter. It promotes interest in the life and work of the author through The Crimson Circle magazine.

[from: http://www.kirjasto.sci.fi/ewallace.htm]




* ~ * ~ * ~ * ~ *




Remark: We have sometimes listed even films only generally inspired to Edgar Wallace's characters; some of them were connected with the work of Edgar Wallace's own son, Bryan Edgar Wallace.

Personal abbreviations :

st = same title; (?) = doubt

FESS = Forty-eight Short Stories 1929 (contains: The Cat Burglar, Circumstantial Evidence, Fighting Snub Reilly, The Little Green Man, The Prison-Breakers, The Governor of Chi-Foo)

Sources:

http://www.eracle.it/letteratura/wallace/edgar_wallace.asp

http://www.cine4.de/deutschd/wallace.htm

http://www.dem.de/entertainment/kino/hintergrund/h_edgar_wallace.html

- Internet Movie Database, http://www.imdb.com

- Sergio Lama, Foglio Giallo, Bollettino di "Il Club del Giallo", fondato e diretto da Giuseppe Isnardi, N. 33, 1999

- Ernesto G. Laura, Edgar Wallace - filmografia, Star, Cattolica, MystFest '82

The author has not yet been able to consult two more specific sources, namely:

- Jack Edmund Nolan, "The Films based on the Edgar Wallace Material", in Films in Review, vol. XVIII, N. 2, New York, Feb. 1967 (revised with additions, ibidem, N. 3, March 1967);

- Richard Williams, Edgar Wallace: A Filmography , 1990;

but, since these two are quoted in some of the sources specified above, he is confident (hopes) that all relevant information has not been missed. Anyway:


PLEASE, POINT OUT POSSIBLE MISTAKES, OR NEEDED ADDITIONS!


Remark (for Italian readers only): L'ultima informazione fra parentesi tonde al termine di ogni singola voce corrisponde al titolo, o ai titoli, italiani più noti, o più recenti, dell'opera letteraria da cui il film è stato ispirato. La sigla P seguita da un numero rinvia al corrispondente luogo nell'insostituibile Dizionario Bibliografico del Giallo di Roberto Pirani (Pirani Bibliografica Editrice, Pontassieve, Firenze, 1994-1998). L'asterisco indica che il film di cui trattasi è stato distribuito in Italia.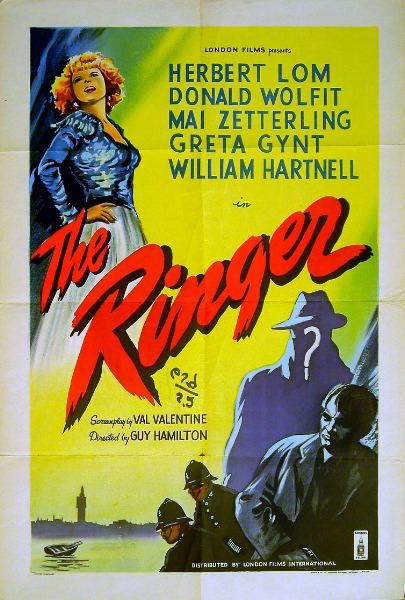 1 - Nurse and Martyr (1915), dir. by Percy Moran (subject by Edgar Wallace)
2 - Man Who Bought London, The (1916) (book st 1915), dir. by Martin Thornton
(L'uomo che comprò Londra, o Il segreto del miliardario - P12)
3 - Pallard the Punter (1919) (book Grey Timothy 1913), dir. by J.L.V. Leigh
(Il cavallo grigio, o Il delitto di Knightsbridge - P7)
4 - Green Terror, The (1919) (book The Green Rust 1919 (?)), dir. by W.P. Kellino
(La ruggine verde (?) - P22)
5 - Angel Esquire (1919) (book st 1908), dir. by W.P. Kellino
(La tomba insanguinata, o L'enigma della cassaforte - P2)
6 -Wanted at Headquarters (1920) (story), dir. by Stuart Paton
7 - Four Just Men, The (1921) (book st 1906), dir. by George Ridgwell
(I quattro uomini giusti - P1)
8 - River of Stars, The (1921) (book st 1913), dir. by Martin Thornton
(Il fiume delle stelle, o La miniera di diamanti - P10)
9 - Melody of Death, The (1922) (book st 1915), dir. by Martin Thornton
(La melodia della morte, o La donna senza amore - P11)
10 - Down under Donovan (1922) (book st 1918), dir. by Harry Lambart
(Forza Donovan, o La donna in nero - P19)
11 - Crimson Circle, The (1922) (book st 1922), dir. by George Ridgwell
(Il cerchio rosso - P29)
12 - Fighting Snub Reilly (1924) (story st in book st 1929, even FESS - P449), dir. by Andrew P. Wilson
13 - Diamond Man, The (1924), dir. by Arthur Rooke
14 - Flying Fifty-Five, The (1924) (book st 1922 - P28), dir. by A.E. Coleby
15 - Green Archer, The (1925) (book st 1923), dir. by Spencer Gordon Bennet
(L'arciere fantasma, o L'arciere verde - P34)
16 - Dear Liar, A (1925) (story st in Circumstantial Evidence 1929, even FESS), dir. by Fred Leroy Granville
(Caro bugiardo - P444)
17 - Brotherhood, The (1926) (book Educated Evans 1924), dir. by Walter West (La confraternita - P278)
18 - Ringer, The (1928) (book st 1926, also The Gaunt Stranger, novelization of the famous play 1925), dir. by Arthur Maude (sc. Edgar Wallace)
(Il mago - P47 e P66)
19 - Mark of the Frog, The (1928) (book The Fellowship of the Frog 1925), dir. by Arch Heath
(La Compagnia dei Ranocchi - P43)
20 - Terrible People, The (1928) (book st 1926), dir. by Spencer Bennet
(Occhio per occhio - P55)
21 - Grosse Unbekannte, Der (1928), dir. by Manfred Noa
22 - Chick (1928) (book st 1923 - P254/265), dir. by A.V. Bramble
23 - Forger, The (1928) (book st 1927), dir. by G.B. Samuelson
(Moneta falsa - P73)
24 - Terror, The (1928) (play st 1927, book st 1929), dir. by Roy Del Ruth
(Paura, o Terrore - P81)
25 - Man Who Changed His Name, The (1929) (book st 1929), dir. by A.V. Bramble
(Coda di paglia - P636)
26 - Valley of the Ghosts, The (1929) (book st 1922), dir. by G.B. Samuelson (sc. Edgar Wallace)
(La valle degli spiriti - P31)
27 - Rote Kreis, Der (1929), dir. by Friedrich Zelnik
... aka Crimson Circle, The (1929)
... also Crimson Circle, The (1929), dir. by Sinclair Hill
(see 11)
28 - Flying Squad, The (1929) (book st 1928), dir. by Arthur Maude
(La squadra volante - P76)
29 - Clue of the New Pin, The (1929) (book st 1923), dir. by Arthur Maude
(L'enigma dello spillo - P32)
30 - Red Aces (1929) (book st 1929), dir. by Edgar Wallace (sc. Edgar Wallace)
(Asso di quadri, asso di cuori, in Il diario del signor Reeder - P475)
31 - Circumstantial Evidence (1929) (story st in book st 1929, even FESS), dir. by Wilfred Noy
(Prova indiziaria, in Il tesoro del Kalahari - P442)
32 - To Oblige a Lady (1930) (play), dir. by Manning Haynes
33 - Squeaker, The (1930) (book st 1927), dir. by Edgar Wallace (sc. Edgar Wallace)
(Il castigo della spia - P72)
34 - Should a Doctor Tell? (1930), dir. by Manning Haynes (sc. Edgar Wallace)
35 - Yellow Mask, The (1930) (book The Traitor's Gate 1927), dir. by Harry Lachman
(La porta del traditore - P65)
36 - Zinker, Der (1931), dir. by Karel Lamac and Martin Fric
... aka Informer, The (1931)
(see 33)
37 - Man They Could not Arrest, The (1931), dir. by T. Hayes Hunter
38 - Hound of the Baskervilles, The (1931), dir. by V. Gareth Gundrey (sc. V. Gareth Gundrey and Edgar Wallace)
39 - Calendar, The (1931) (book st 1930), dir. by T. Hayes Hunter
... aka Bachelor's Folly (1931) (USA)
(Il Gran Premio di Ascot - P85 e P640 [non 641, come sembra erroneamente riportato in P])
40 - Hexer, Der (1932), dir. by Karel Lamac
(see 18)
41* - Old Man, The (1932) (book The Coat of Arms 1931), dir. by Manning Haynes
(L'avventuriero - P91)
* Versione italiana: L'albergo del terrore
42 - Menace, The (1932) (book The Feathered Serpent 1927), dir. by Roy William Neill
(L'inafferrabile, o Il serpente piumato - P68)
43 - Ringer, The (1932), dir. by Walter Forde
... aka Gaunt Stranger, The (1932) (USA)
(see 18)
44 - Jugement de minuit, Le (1932), dir. by Alexandre Esway
(see 18)
45 - Frightened Lady, The (1932) (book The Case of the Frightened Lady 1933), dir. by T. Hayes Hunter
... aka Criminal at Large (1933) (USA)
(Il laccio rosso - P93)
46* - Flying Squad, The (1932), dir. by F.W. Kraemer
(see 28)
* Versione italiana: Il pirata del fiume

47* - King Kong (1933), dir. by Ernest B. Schoedsack and Merian C. Cooper (sc. Merian C. Cooper and Edgar Wallace)
... aka Eighth Wonder of the World, The (1933)
... aka Eighth Wonder, The (1933)
* Versione italiana: King Kong

48 - Before Dawn (1933) (story Death Watch), dir. by Irving Pichel
49 - White Face (1933) (book st 1930), dir. by T. Hayes Hunter
(Maschera bianca - P84)
50 - Jewel, The (1933) (story The Jewel Box (?), in The Prison-Breakers 1929, even FESS - P470), dir. by Reginald Denham
51 - Doppelgänger, Der (1933) (book The Double 1928), dir. by E.W. Emo
(Una o due? - P74)
52* - Giallo (1933), dir. by Mario Camerini
(see 25)
53 - Green Pack, The (1933) (play st 1932 - P646; book st, Robert Curtis), dir. by T. Hayes Hunter
54* - Mystery Liner (1934) (story The Ghost of John Holling in The Steward 1932), dir. by William Nigh
... aka Ghost of John Holling, The (1934)
(Il fantasma di John Holling - P578)
* Versione italiana: La nave del mistero

55 - Man Who Changed His Name, The (1934), dir. by Henry Edwards (I)
(see 25)
56 - Feathered Serpent, The (1934), dir. by Maclean Rogers
(see 42)
57 - Return of the Terror, The (1934) (sequel from 24), dir. by Howard Bretherton
58* - Quelqu'un a tué (1934), dir. by Jack Forrester
(see 45)
* Versione italiana: Il laccio rosso

59 - Sanders of the River (1935) (book st 1911), dir. by Zoltan Korda
(Sanders del fiume - P94/107)
60 - Born to Gamble (1935) (story The Greek Poropoulos in The Governor of Chi-Foo 1929, even FESS - P505), dir. by Phil Rosen
61 - Lad, The (1935) (play st 1928 - P638), dir. by Henry Edwards (I)
62 - Strangers on Honeymoon (1936) (book The Northing Tramp 1926), dir. by Albert de Courville
(Il vagabondo - P63)
63 - Prison Breaker (1936) (story st in The Prison-Breakers 1929, even FESS - P467), dir. by Adrian Brunel
64* - Frog, The (1936), dir. by David Grossman (I) and Jack Raymond (III)
(see 19)
* Versione italiana: Lo scafandro infernale

65 - Educated Evans (1936), dir. by William Beaudine
(see 17)
66* - Crimson Circle, The (1936), dir. by Reginald Denham
(see 11)
* Versione italiana: Il cerchio rosso
67 - Chick (1936), dir. by Michael Hankinson
(see 22)
68* - Squeaker, The (1937), dir. by William K. Howard
... aka Murder on Diamond Row (1937) (USA)
(see 33)
* Versione italiana: Il delatore

69 - Girl From Scotland Yard, The (1937) (book The Square Emerald 1926), dir. by Robert Vignola
(La collana di smeraldi - P59)
70 - Dangerous to Know (1938) (TV) (book On the Spot 1931), dir. by Robert Florey
(La legge della foresta - P89)
71 - Case of the Frightened Lady, The (1938) (TV)
(see 45)
72 - Missing Guest, The (1938) (story), dir. by John Rawlins
73 - Smoky Cell (1938) (TV) (play st 1930 - P643; book st, Robert Curtis)
74 - Ringer, The (1938) (TV)
(see 18)
75 - Thank Evans (1938), dir. by Roy William Neill
(see 17)
76 - Terror, The (1938), dir. by Richard Bird (I)
(see 24)
77 - Return of the Frog, The (1938) (book The India-Rubber Men 1929), dir. by Maurice Elvey
... aka Nobody Knows (1939) (USA: original title)
(La taverna sul Tamigi - P80)
78* - Mr. Reeder in Room 13 (1938) (book Room 13, 1924), dir. by Norman Lee (I)
... aka Mystery of Room 13 (1941) (USA)
(Il signor Reeder investigatore, o La stanza N. 13 - P38)
* Versione italiana: La stanza N. 13

79* - Kate Plus Ten (1938) (book st 1917), dir. by Reginald Denham
... aka Queen of Crime (1941) (USA)
(La regina dei ladri - P17)
* Versione italiana: Il treno scomparso

80* - Gaunt Stranger, The (1938), dir. by Walter Forde
... aka Phantom Strikes, The (1939) (USA)
(see 18)
* Versione italiana: Ossessione

81 - Old Bones of the River (1938) (books Bones 1915 - P153/165, and Lieutenant Bones 1918 - P188/201), dir. by Marcel Varnel
(nella raccolta Bosambo il mondo sul fiume)
82 - Mind of Mr. Reeder, The (1939) (book The Mind of Mr. J.G. Reeder 1925)
... aka Mysterious Mr. Reeder, The (1940) (USA), dir. by Jack Raymond (III)
(L'astuzia del signor Reeder - P291/298)
83 - Four Just Men, The (1939), dir. by Walter Forde
... aka Secret Four, The (1940) (USA)
(see 7)
84 - Flying Fifty-Five (1939), dir. by Reginald Denham
(see 14)
85* - Dark Eyes of London, The (1939) (book st 1924), dir. by Walter Summers
... aka Dead Eyes of London (1939) (International: English title)
... aka Human Monster, The (1940) (USA)
(Il testamento di Gordon Stuart - P36)
* Versione italiana: Gli occhi neri di Londra
86 - Flying Squad, The (1940), dir. by Herbert Brenon
(see 28)
87 - Green Archer, The (1940), dir. by James W. Horne
(see 15)
88 - Missing People, The (1940) (story The Investors in The Mind of Mr. J.G. Reeder 1925, see 82), dir. by Jack Raymond (III)
(I ventisette scomparsi, in L'astuzia del signor Reeder - P298)
89 - Door with Seven Locks, The (1940) (book st 1926), dir. by Norman Lee (I)
... aka Chamber of Horrors (1940) (USA)
(La porta dalle sette chiavi - P52)
90 - Case of the Frightened Lady, The (1940), dir. by George King (I)
... aka Frightened Lady, The (1941) (USA)
... aka Scarf Murder Mystery, The (1941) (USA)
(see 45)
91 - Missing Million, The (1942) (book st 1923), dir. by Phil Brandon
(Cercasi un milione - P35)
92 - Calendar, The (1948), dir. by Arthur Crabtree
(see 39)
93* - Ringer, The (1953), dir. by Guy Hamilton
... aka The Gaunt Stranger (USA title)
(see 18)
* Versione italiana: L'uomo dai cento volti
94* - Frosch mit der Maske, Der (1959), dir. by Harald Reinl
... aka Face of the Frog (1959) (USA)
... aka Faces of the Frog (1959)
... aka Fellowship of the Frog (1959)
... aka Frøn med masken (1959) (Denmark)
(see 19)
* Versione italiana: La maschera che uccide
95* - Rote Kreis, Der (1960), dir. by Jürgen Roland
... aka Blodrøde cirkel, Den (1960) (Denmark: dubbed version)
... aka Red Circle, The (1960) (USA)
(see 11)

* Versione italiana: Il cerchio rosso
96* - Rächer, Der (1960) (book The Hairy Arm 1925, new title The Avenger 1926), dir. by Karl Anton
... aka Avenger, The (1960) (USA)
(Il giustiziere - P48)

* Versione italiana: Il vendicatore misterioso
97* - Bande des Schreckens, Die (1960), dir. by Harald Reinl
... aka Hand of the Gallows (1960) (USA: reissue title)
... aka Terrible People, The (1960) (USA)
(see 20)

* Versione italiana: La banda del terrore
98 - Urge to Kill (1960) (story), dir. by Vernon Sewell
... aka Edgar Wallace Mysteries: Urge to Kill (1960) (UK: series title)
99* - Man Who Was Nobody, The (1960) (book st 1927), dir. by Montgomery Tully
... aka Edgar Wallace Mysteries: The Man Who Was Nobody (1960) (UK:
series title)
(L'uomo che non era nessuno - P67)
* Versione italiana: L'uomo che non era nessuno, seconda parte di I gialli di Edgar Wallace N. 3
100 - Man in the Back Seat, The (1960) (story), dir. by Vernon Sewell
101* - Malpas Mystery, The (1960) (book The Face in the Night 1924), dir. by Sidney Hayers
... aka Edgar Wallace Mysteries: The Malpas Mystery (1960) (UK: series title)
(Il volto nell'ombra - P41)
* Versione italiana: L'enigma di Mr Malpas , prima parte di I gialli di Edgar Wallace

102 - Fourth Square, The (1960) (book Four Square Jane 1929)
... aka Edgar Wallace Mysteries: The Fourth Square (1960) (UK: series title)
(Quattro quadrati - P79)
103* - Clue of the Twisted Candle, The (1960) (book st 1916), dir. by Allan Davis
... aka Edgar Wallace Mysteries: The Clue of the Twisted Candle (1960) (UK:
series title)
(Il mistero della candela ritorta - P13)
* Versione italiana: Il mistero della porta di ferro , seconda parte di I gialli di Edgar Wallace
104* - Clue of the New Pin, The (1960), dir. by Allan Davis
... aka Edgar Wallace Mysteries: The Clue of the New Pin (1960) (UK: series
title)
(see 29)
* Versione italiana: La chiave del mistero , prima parte di I gialli di Edgar Wallace N. 2
105* - Grüne Bogenschütze, Der (1961), dir. by Jürgen Roland
... aka Green Archer, The (1961) (USA)
(see 15)
* Versione italiana: L'arciere verde

106* - Toten Augen von London, Die (1961), dir. by Alfred Vohrer
... aka Dark Eyes of London (1961)
... aka Geheimnis von London (1961)
... aka Dead Eyes of London (1966) (USA)
(see 85)
* Versione italiana: Gli occhi di Londra

107* - Fälscher von London, Der (1961), dir. by Harald Reinl
... aka Forger of London, The (1961) (USA)
(see 23)
* Versione italiana: Il castello dell'orrore

108* - Seltsame Gräfin, Die (1961) (book The Strange Countess 1925), dir. by Josef Von Baky
... aka Strange Countess, The (1961)
(Condanna a vita, o Il segreto del passato - P44)
* Versione italiana: Il fantasma maledetto

109* - Partners in Crime (1961) (book The Man Who Knew 1918), dir. by Peter Duffel
... aka Edgar Wallace Mysteries: Partners in Crime (1961) (UK: series title)
(L'uomo che sapeva - P21)
* Versione italiana: Delitto per due , seconda parte di I gialli di Edgar Wallace N. 2
110* - Marriage of Convenience (1961) (book The Three Oaks Mystery 1924), dir. by Clive Donner
... aka Edgar Wallace Mysteries: Marriage of Convenience (1961) (UK: series title)
(Il mistero delle tre querce - P39)
* Versione italiana: Matrimonio di convenienza , prima parte di I gialli di Edgar Wallace N. 3

111 - Man Detained (1961) (book A Debt Discharged 1916), dir. by Robert Tronson
... aka Edgar Wallace Mysteries: Man Detained (1961) (UK: series title)
(Un debito pagato, o Delitto e castigo - P14)
112 - Man at the Carlton Tower, The (1961) (book The Man at the Carlton 1931), dir. by Robert Tronson
... aka Edgar Wallace Mysteries: The Man at the Carlton Tower (1961) (UK: series title)
(Il bandito invisibile - P90)
113 - Geheimnis der schwarzen Koffer, Das (1961), dir. by Werner Klinger
... aka Secret of the Black Trunk, The (1961) (UK)
114* - Geheimnis der gelben Narzissen, Das (1961) (book The Daffodil Mystery 1920), dir. by Akos von Rathony
... aka Devil's Daffodil, The (1961) (UK) (USA)
... aka Daffodil Killer (1967) (USA: reissue title)
(Il mistero del Narciso - P24)
* Versione italiana: Il segreto del narciso d'oro
115 - Flat Two (1961) (book st 1924), dir. by Alan Cooke
... aka Edgar Wallace Mysteries: Flat Two (1961) (UK: series title)
(Il levantino - P42)
116* - Clue of the Silver Key, The (1961) (book st 1930), dir. by Gerard Glaister
... aka Edgar Wallace Mysteries: The Clue of the Silver Key (1961) (UK: series title)
(Il giorno 17 - P86)
* Versione italiana: Il giorno 17 , prima parte di Supergiallo a Scotland Yard
117* - Candidate for Murder (1961) (story The Best Laid Plans of a Man in Love), dir. by David Villiers
... aka Edgar Wallace Mysteries: Candidate for Murder (1961) (UK: series title)
* Versione italiana: L'assassino è in smoking, seconda parte di I gialli di Edgar Wallace N. 4
118 - Backfire (1961) (story), dir. by Paul Almond
... aka Edgar Wallace Mysteries: Backfire (1961) (UK: series title)
119 - Attempt to Kill (1961) (book The Lone House Mystery 1929), dir. by Royston Morley
... aka Edgar Wallace Mysteries: Attempt to Kill (1961) (UK: series title)
(La casa solitaria - P478)
120* - Rätsel der roten Orchidee, Das (1962) (book When the Gangs Came to London 1932), dir. by Helmuth Ashley
... aka Puzzle of the Red Orchid, The (1962) (USA)
... aka Secret of the Red Orchid, The (1962)
(Spavento sulla metropoli, o Terrore su Londra - P92)
* Versione italiana: L'enigma dell'orchidea rossa
121*- Tür mit den sieben Schlössern, Die (1962), dir. by Alfred Vohrer
... aka Door with Seven Locks, The (1962) (USA)
(see 89)
* Versione italiana: La porta dalle sette chiavi
122* - Gasthaus an der Themse, Das (1962), dir. by Alfred Vohrer
... aka Inn on the River, The (1962) (USA)
(see 77)
* Versione italiana: La taverna dello squalo
123 - Death Trap (1962) (story), dir. by John Moxey
... aka Edgar Wallace Mysteries: Death Trap (1962) (UK: series title)
124 - Time to Remember (1962), dir. by Charles Jarrott
... aka Edgar Wallace Mysteries: Time to Remember (1962) (UK: series title)
(see 2)
125* - Solo for Sparrow (1962) (book The Gunner 1928), dir. by Gordon Fleming
... aka Edgar Wallace Mysteries: Solo for Sparrow (1962) (UK: series title)
(Il signore della notte - P77)
* Versione italiana: Solo for Sparrow , seconda parte di Il trionfo di Scotland Yard
126 - Sinister Man, The (1962) (book st 1924), dir. by Clive Donner
... aka Edgar Wallace Mysteries: The Sinister Man (1962) (UK: series title)
(Contrabbando - P37)
127* - Share Out, The (1962) (book Jack O'Judgement 1920), dir. by Gerard Glaister
... aka Edgar Wallace Mysteries: The Share Out (1962) (UK: series title)
(Il fante di fiori, o Jack il giustiziere - P23)
* Versione italiana: Jack il giustiziere , seconda parte di Supergiallo a Scotland Yard
128 - Return to Sender (1962) (story), dir. by Gordon Hales
... aka Edgar Wallace Mysteries: Return to Sender (1962) (UK: series title)
129* - Number Six (1962) (book st 1927 - P71), dir. by Robert Tronson
... aka Edgar Wallace Mysteries: Number Six (1962) (UK: series title)
* Versione italiana: L'enigma dell'Ispettore Hallet , prima parte di I gialli di Edgar Wallace N. 6
130* - Never Back Losers (1962) (book The Green Ribbon 1929), dir. by Robert Tronson
... aka Edgar Wallace Mysteries: Never Back Losers (1962) (UK: series title)
(Il nastro verde - P83)
* Versione italiana: Non puntate sul perdente , prima parte di I gialli di Edgar Wallace N. 4
131 - Locker Sixty-Nine (1962) (story), dir. by Norman Harrison
... aka Edgar Wallace Mysteries: Locker Sixty-Nine (1962) (UK: series title)
132* - Fluch der gelben Schlange, Der (1963) (book The Yellow Snake 1926), dir. by Franz Joseph Gottlieb
... aka Curse of the Yellow Snake, The (1963)
(Il mercante di Sciangtan - P60)
* Versione italiana: La maledizione del serpente giallo
133* - Zinker, Der (1963), dir. by Alfred Vohrer
... aka Squeaker, The (1963)
(see 33)
* Versione italiana: Edgar Wallace a Scotland Yard
134* - Schwarze Abt, Der (1963) (book The Black Abbott 1926), dir. by Franz Joseph Gottlieb
... aka Black Abbot, The (1963) (USA)
(L'abate nero - P54)
* Versione italiana: Edgar Wallace e l'abate nero
135* - Indische Tuch, Das (1963), dir. by Alfred Vohrer
... aka Indian Scarf, The (1963) (USA)
(see 45)
* Versione italiana: Il laccio rosso
136* - Henker von London, Der (1963) (book White Carpet, Bryan Edgar Wallace), dir. by Edwin Zbonek
... aka Mad Executioners, The (1963) (USA)
* Versione italiana: Il giustiziere di Londra
137 - To Have and to Hold (1963) (story The Breaking Point), dir. by Herbert Wise
... aka Edgar Wallace Mysteries: To Have and to Hold (1963) (UK: series title)
138 - Set-Up, The (1963) (story), dir. by Gerard Glaister
... aka Edgar Wallace Mysteries: The Set-Up (1963) (UK: series title)
139 - Rivals, The (1963) (book Elegant Edward 1928), dir. by Max Varnel
... aka Edgar Wallace Mysteries: Rivals (1963) (UK: series title)
(O. Rator l'oratore e altri racconti - P394/400)
140 - Ricochet (1963) (book Angel of Terror 1922), dir. by John Moxey
... aka Edgar Wallace Mysteries: Ricochet (1963) (UK: series title)
(Un dramma in riviera, o L'angelo del terrore - P26)
141* - Playback (1963) (story), dir. by Quentin Lawrence
... aka Edgar Wallace Mysteries: Playback (1963) (UK: series title)
* Versione italiana: Playback , prima parte di Il trionfo di Scotland Yard
142* - Partner, The (1963) (book The Million Dollar Story 1926), dir. by Gerard Glaister
... aka Edgar Wallace Mysteries: The Partner (1963) (UK: series title)
(N. 222 - P62)
* Versione italiana: Il pugnale cinese , seconda parte di I gialli di Edgar Wallace N. 6
143* - On the Run (1963) (story), dir. by John Moey
... aka Edgar Wallace Mysteries: On the Run (1963) (UK: series title)
* Versione italiana: Libertà condizionata, seconda parte di Edgar Wallace racconta (I gialli di Edgar Wallace N. 5)
144 - Incident at Midnight (1963) (story), dir. by Norman Harrison
... aka Edgar Wallace Mysteries: Incident at Midnight (1963) (UK: series title)
145 - Double, The (1963), dir. by Lionel Harris
... aka Edgar Wallace Mysteries: The Double (1963) (UK: series title)
(see 51)
146* - Death Drums Along the River (1963) (inspired to the stories of Sanders of the River, see 59), dir. by Lawrence Huntington
... aka Sanders (1963) (USA)
... aka Sanders of the River (1963) (UK)
... also Todestrommeln am großen Fluss (1963)
* Versione italiana: Tamburi sul grande fiume
147 - Accidental Death (1963) (story), dir. by Geoffrey Nethercott
... aka Edgar Wallace Mysteries: Accidental Death (1963) (UK: series title)
148* - 20,000 Pound Kiss, The (1963) (story st in The Black 1929), dir. by John Moey
... aka Edgar Wallace Mysteries: The 20,000 Pound Kiss (1963) (UK: series title)
... aka £20,000 Kiss, The (1963)
(Il bacio da ventimila sterline - P486)
* Versione italiana: Due cadaveri per un bacio , prima parte di Edgar Wallace racconta (I gialli di Edgar Wallace N. 5)
149 - Würger von Schloß Blackmoor, Der (1963) (from a novel of Bryan Edgar Wallace), dir. by Harald Reinl
... aka Strangler of Blackmoor Castle, The (1963)
150* - Scotland Yard jagt Dr. Mabuse (1963) (book The Device, Bryan Edgar Wallace), dir. by Paul Moy

... aka Dr. Mabuse Vs. Scotland Yard (1963)

... aka Scarlet Jungle, The (1963)

... aka Scharlachrote Dschunke, Die (1963)

... aka Scotland Yard Hunts Dr. Mabuse (1963)

... aka Scotland Yard Vs. Dr. Mabuse (1963)
... aka Scotland Yard in Pursuit of Dr. Mabuse (1963)

(Operazione sterminio)

* Versione italiana: Scotland Yard contro il dottor Mabuse

151* - Zimmer 13 (1964), dir. by Harald Reinl

... aka Edgar Wallace: Zimmer 13 (1964)

... aka Room 13 (1964) (USA)

(see 78)

* Versione italiana: Professionisti per una rapina

152* - Gruft mit dem Rätselschloß, Die (1964), dir. by Franz Joseph Gottlieb

... aka Curse of the Hidden Vault (1964) (USA: TV title)

(see 5)


* Versione italiana: La tomba insanguinata

153* - Hexer, Der (1964), dir. by Alfred Vohrer

... aka Mysterious Magician, The (1964) (USA)

... aka Ringer, The (1964)

(see 18)

* Versione italiana: Le cinque vittime dell'assassino

154* - Verrätertor, Das (1964), dir. by Freddie Francis

... aka Traitor's Gate (1964)

(see 35)

* Versione italiana: La grande rapina alla Torre di Londra

155 - Who Was Maddox? (1964) (story The Undisclosed Client in The Prison-Breakers 1929, even FESS), dir. by Geoffrey Nethercott

... aka Edgar Wallace Mysteries: Who Was Maddox? (1964) (UK: series title)

(Il cliente misterioso - P473)

156 - We Shall See (1964) (book st 1926), dir. by Quentin Lawrence

... aka Edgar Wallace Mysteries: We Shall See (1964) (UK: series title)

(L'incognita di Montecarlo, o Uno sparo nel buio - P53)

157 - Verdict, The (1964) (story in The Big Four 1929), dir. by David Eady

... aka Edgar Wallace Mysteries: The Verdict (1964) (UK: series title)

(Il sindacato del crimine - P523/530)

158 - Never Mention Murder (1964) (story), dir. by John Nelson Burton

... aka Edgar Wallace Mysteries: Never Mention Murder (1964) (UK: series title)

159 - Main Chance, The (1964) (story), dir. by John Knight

... aka Edgar Wallace Mysteries: The Main Chance (1964) (UK: series title)

160 - Five to One (1964) (book The Thief in the Night 1928), dir. by Gordon Fleming

... aka Edgar Wallace Mysteries: Five to One (1964) (UK: series title)

(Il diamante rubato - P78)

161 - Face of a Stranger (1964) (story), dir. by John Moxey

... aka Edgar Wallace Mysteries: Face of a Stranger (1964) (UK: series title)

162 - Downfall (1964) (story), dir. by John Moxey

... aka Edgar Wallace Mysteries: Downfall (1964) (UK: series title)

163* - Coast of Skeletons (1964) (inspired to the stories of Sanders of the River, see 59), dir. by Robert Lynn

... aka Sanders und das Schiff des Todes (?)

* Versione italiana: La costa dei barbari

[Da non confondere con l'omonimo (in italiano) film USA 1935 di Howard Hawks, con Edward G. Robinson, titolo originale: "Barbary Coast".]


164* - Phantom von Soho, Das (1964) (from an idea of Bryan Edgar Wallace), dir. by Franz Joseph Gottlieb

* Versione italiana: Il fantasma di Soho

165 - Ungeheuer von London City, Das (1964) (from Bryan Edgar Wallace), dir. by Edwin Zbonek

... aka Monster of London City, The (1967) (USA)

166* - Siebente Opfer, Das (1964) (book Murder is Not Enough, Bryan Edgar Wallace), dir. by Franz Joseph Gottlieb

* Versione italiana: La settima vittima

[Non bisogna confondere questo film, il cui titolo inglese è "The Racetrack Murders", con l'omonimo (in italiano) film USA 1943 di Mark Robson, titolo originale "The Seventh Victim". Se per questo, esso non va neppure confuso con il film di fantascienza di Elio Petri (interpreti Marcello Mastroianni e Ursula Andress), per coincidenza ancora del 1964, intitolato "La decima vittima", ispirato al famoso racconto "The Seventh Victim" ("La settima vittima") di Robert Sheckley.]

167 - Neues vom Hexer (1965) (book Again the Ringer 1929), dir. by Alfred Vohrer

(Il ritorno del mago - P416/432)

168 - Unheimliche Mönch, Der (1965), dir. by Harald Reinl

... aka Sinister Monk, The (1965) (USA)

(see 24)

169 - Act of Murder (1965) (story), dir. by Alan Bridges

... aka Edgar Wallace Mysteries: Act of Murder (1965) (UK: series title)

170 - Change Partners (1965) (story), dir. by Robert Lynn (II)

... aka Edgar Wallace Mysteries: Change Partners (1965) (UK: series title)

171 - Dead Man's Chest (1965) (story), dir. by Patrick Dromgoole

... aka Edgar Wallace Mysteries: Dead Man's Chest (1965) (UK: series title)

172* - Bucklige von Soho, Der (1966), dir. by Alfred Vohrer

(see 85)

* Versione italiana: Il gobbo di Londra

173* - Psycho-Circus (1966), dir. by John Moxey

... aka Circus of Fear (1966) (video title) (longer version)

... aka Circus of Terror (1966)

... aka Psycho-Circus (1966) (USA)

... aka Rätsel des silbernen Dreieck, Das (1966) (West Germany)

* Versione italiana: Il lungo coltello di Londra

174* - Trygon Factor, The (1966), dir. by Cyril Frankel

... aka Geheimnis der weißen Nonne, Das (1966) (West Germany)

* Versione italiana: La grande sfida a Scotland Yard
175* - Blaue Hand, Die (1967) (book The Blue Hand 1925), dir. by Alfred Vohrer

... aka Bloody Dead, The (1968) (USA: video title)

... aka Creature with the Blue Hand (1970) (USA)
(La mano azzurra - P46)

* Versione italiana: L'artiglio blu


176 - Die Pagode zum fünften Schrecken (1967)

177* - Mönch mit der Peitsche, Der (1967), dir. by Alfred Vohrer

... aka College Girl Murders, The (1967) (USA)

... aka Monk with the Whip, The (1967)

* Versione italiana: Il fantasma di Londra


178* - Hund von Blackwood Castle, Der (1967), dir. by Alfred Vohrer

... aka Horror of Blackwood Castle, The (1968) (USA)

* Versione italiana: Giallo cobra

179* - Im Banne des Unheimlichen (1968) (book The Hand of Power 1926), dir. by Alfred Vohrer

... aka Hand of Power (1968)

... aka Zombie Walks, The (1968) (USA)

(La grande idea - P64)

* Versione italiana: Il teschio di Londra


180* - Gorilla von Soho, Der (1968), dir. by Alfred Vohrer

... aka Ape Creature (1968)

... aka Gorilla Gang (1968) (USA: US version)

* Versione italiana: Il gorilla di Soho

[Dieser Films ist ein Remake des Edgar-Wallace-Films "Die toten Augen von London", der 1961.]

181* - Mann mit dem Glasauge, Der (1969), dir. by Alfred Vohrer

... aka Edgar Wallace: Der Mann mit dem Glasauge (1969) (Germany)

... aka Man with the Glass Eye, The (1969) (USA)

... aka Terror on Half Moon Street (1969) (USA: informal title)

* Versione italiana: L'uomo dall'occhio di vetro


182* - A doppia faccia (1969), dir. by Riccardo Freda

... aka Double Face (1969)

... aka Gesicht im Dunkeln, Das (1969) (West Germany)

... aka Puzzle of Horrors (1969)

(see 101)

183* - The Mind of Mr. J.G. Reeder, TV Series, 1969 + 1971
(see 82)

I SEASON
The Treasure Hunt (23 April 1969)
The Stealer of Marble (30 April 1969)
The Green Mamba (7 May 1969)
Sheer Melodrama (14 May 1969)
The Strange Case (21 May 1969)
The Poetical Policeman (28 May 1969)
The Troupe (4 June 1969)
The Investors (11 June 1969)

II SEASON
The Duke (19 April 1971)
Man with a Strange Tattoo (26 April 1971)
The Shadow Man (3 May 1971)
Death of an Angel (10 May 1971)
The Willing Victim (17 May 1971)
The Fatal Engagement (24 May 1971)
Find the Lady (31 May 1971)
The Treasure House (7 June 1971)

I 16 telefilm, ad eccezione sembra di uno soltanto ("The Fatal Engagement"), sono stati trasmessi da Reteuno dall'ottobre 1977 al gennaio 1978, e replicati (quasi tutti) nell'ottobre del 1980:

5 ottobre 1977 - Un incontro importante (The Stealer of Marble)
12 ottobre 1977 - Melodramma a tinte forti (Sheer Melodrama)
19 ottobre 1977 - Mexico S.P.A. (The Investors)
26 ottobre 1977 - Il mamba verde (The Green Mamba)
2 novembre 1977 - Il poeta poliziotto (The Poetical Policeman)
9 novembre 1977 - Uno strano caso (The Strange Case)
16 novembre 1977 - La vittima è d'accordo (The Willing Victim)
23 novembre 1977 - Morte di un angelo (Death of an Angel)
21 dicembre 1977 - Il tatuato (Man with a Strange Tattoo)
7 dicembre 1977 - Il duca (The Duke)
14 dicembre 1977 - Tre ragazze e un mandarino (Find the Lady)
4 gennaio 1978 - I commedianti (The Troupe)
11 gennaio 1978 - Un amore contrastato (The Treasure House)
18 gennaio 1978 - L'uomo ombra (The Shadow Man)
25 gennaio 1978 - Caccia al tesoro (The Treasure Hunt)

[Un doveroso ringraziamento va all'appassionato cinefilo Francesco Borseti, di Castel Sant'Angelo (Rieti), per la gentile collaborazione prestata nel redigere la presente voce.]



184 - Geheimnis der schwarzen Handschuhe, Das (1970), dir. by Dario Argento

185* - Teufel kam aus Akasava, Der (1971) (book The Devil Came from Akasawa (?) - inspired (?) to the stories of Sanders of the River, see 59, or/and of The People of the River 1912), dir. by Jess Franco

... aka Devil Came from Akasava, The (1971)

... aka Diablo que vino de Akasawa, El (1974) (Spain)

(Il popolo del fiume, anche in Bosambo il mondo sul fiume - P108/124)

* Versione italiana: Una venere senza nome per l'ispettore Forrester


186* - Tote aus der Themse, Die (1971), dir. by Harald Philipp

... aka Der Engel Des Schreckens, Der

... aka Dead One In The Thames River, The

(see 140 (?))

* Versione italiana: Morte sul Tamigi

187* - Sette orchidee macchiate di rosso (1971), dir. by Umberto Lenzi

... aka Puzzle of the Silver Half Moons (1971)

... aka Sette volti per l'assassino (1971) (Italy)

... aka Seven Blood-Stained Orchids (1971)

... aka Rätsel des silbernen Halbmonds, Das (1972) (West Germany)

* Versione italiana: Sette orchidee macchiate di rosso (anche: Sette volti per l'assassino)


188* - Muerto hace las maletas, El (1971) (book The Corpse Packs His Bags, Bryan Edgar Wallace), dir. by Jesus Franco

... aka Corpse Packs His Bags, The (1971)

... aka Todesrächer von Soho, Der (1971) (West Germany)

(La morte fa la valigia)

* Versione italiana: Allarme a Scotland Yard: 6 omicidi senza assassino!

[189* - Neunschwänzige Katze, Die (1971), dir. by Dario Argento
This title has been listed in http://www.cine4.de/deutschd/wallace.htm, but very likely by mistake.

* Versione italiana: Il gatto a nove code]

190 - Geheimnis des gelben Grabes, Das (1972) (book The Tomb of Ts'in 1916 (?)), dir. by Armando Crispino

(La tomba di Ts'in - P15)

191* - Cosa avete fatto a Solange? (1972), dir. by Massimo Dallamano

... aka Geheimnis der grünen Stecknadel, Das (1972) (West Germany)

... aka Who Killed Solange? (1972)

... aka Who's Next (1972)

... aka School That Couldn't Scream, The (1975) (USA)

... aka Terror in the Woods (1975) (USA)

... aka What Have They Done to Solange? (1975) (USA)

192* - King Kong (1976), dir. by John Guillermin

(see 47)

* Versione italiana: King Kong

193 - Case of the Frightened Lady, The (1983) (TV), dir. by Christopher Menaul

(see 45)

194 - Viaje a Bangkok, ataúd incluido (1985), dir. by Jesus Franco

195 - Schokoladenschnüffler, Die (1985) (story), dir. by Jirí Menzel

196 - Mixer, The (1992) (TV Series) (book The Mixer 1927), dir. by John Frankau and Christopher Hodson

(La ripresa del brigante - P333/352)

197 - Katze von Kensington, Die (1996) (TV) (story), dir. by Peter Keglevic

198 - Karussell des Todes, Das (1996) (TV)

- - - - -

Appendix

All 49 titles of the Edgar Wallace Mysteries TV Series 1960/1965
(in bold characters the only 3 title not mentioned before, with a link to the IMDB)

The Clue of The New Pin (1960)
The Clue Of The Twisted Candle (1960)
Crossroads To Crime (1960)
The Malpas Mystery (1960)
The Man Who Was Nobody (1960)
Urge To Kill (1960)
Attempt To Kill (1961)
Backfire (1961)
Candidate For Murder (1961)
The Clue Of The Silver Key (1961)
Flat Two (1961)
The Fourth Square (1961)
The Man At The Carlton Tower (1961)
Man Detained (1961)
Marriage of Convenience (1961)
Partners In Crime (1961)
Death Trap (1962)
Locker Sixty-Nine (1962)
Never Back Losers (1962)
Number Six (1962)
Return To Sender (1962)
The Share Out (1962)
The Sinister Man (1962)
Solo For Sparrow (1962)
Time To Remember (1962)
Accidental Death (1963)
The Double (1963)
Five To One (1963)
Incident At Midnight (1963)
On The Run (1963)
The Partner (1963)
Playback (1963)
Ricochet (1963)
The Rivals (1963)
The Set-Up (1963)
To Have And To Hold (1963)
The 20,000 Pound Kiss (1963)
Downfall (1964)
Face Of A Stranger (1964)
The Main Chance (1964)
Never Mention Murder (1964)
The Verdict (1964)
We Shall See (1964)
Who Was Maddox (1964)
Act Of Murder (1965)
Change Partners (1965)
Dead Mans Chest. (1965)
Game For Three Losers (1965)
Stranglers Web (1965)

More information about Edgar Wallace TV Series on IMDB.



* ~ * ~ * ~ * ~ *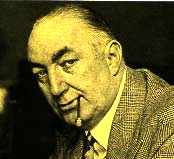 APPENDICE

Elenco in ordine alfabetico delle pellicole apparse in Italia


1 - A doppia faccia, 182
2 - L'albergo del terrore, 41
3 - Allarme a Scotland Yard: 6 omicidi senza assassino!, 188
4 - L'arciere verde, 105
5 - L'artiglio blu, 175
6 - La banda del terrore, 97
7 - Il castello dell'orrore, 107
8 - Il cerchio rosso, 66
9 - Il cerchio rosso, 95
10 - Le cinque vittime dell'assassino, 153
11 - Cosa avete fatto a Solange?, 191
12 - La costa dei barbari, 163
[Da non confondere con l'omonimo (in italiano) film USA 1935 di Howard Hawks, con Edward G. Robinson, titolo originale: "Barbary Coast".]
13 - Il delatore, 68
14 - Edgar Wallace a Scotland Yard, 133
15 - Edgar Wallace e l'abate nero, 134
16 - Edgar Wallace racconta (N. 5 della serie I gialli di Edgar Wallace!)
(Due cadaveri per un bacio, 148 - Libertà condizionata, 143)
17 - L'enigma dell'orchidea rossa, 120
18 - Il fantasma di Londra, 177
19 - Il fantasma di Soho, 164
20 - Il fantasma maledetto, 108
[20bis - Il gatto a nove code, 189]
21 - I gialli di Edgar Wallace
(L'enigma di Mr Malpas, 101 - Il mistero della porta di ferro, 103)
22 - I gialli di Edgar Wallace N. 2
(La chiave del mistero, 104 - Delitto per due, 109)
23 - I gialli di Edgar Wallace N. 3
(Matrimonio di convenienza, 110 - L'uomo che non era nessuno, 99)
24 - I gialli di Edgar Wallace N. 4
(Non puntate sul perdente, 130 - L'assassino è in smoking, 117)
25 - I gialli di Edgar Wallace N. 6
(L'enigma dell'Ispettore Hallet, 129 - Il pugnale cinese, 142)
26 - Giallo, 52
27 - Giallo cobra, 178
28 - Il giustiziere di Londra, 136
29 - Il gobbo di Londra, 172
30 - Il gorilla di Soho, 180
31 - La grande rapina alla Torre di Londra, 154
32 - La grande sfida a Scotland Yard, 174
33 - King Kong, 47
34 - King Kong, 192
35 - Il laccio rosso, 58
36 - Il laccio rosso, 135
37 - Il lungo coltello di Londra, 173
38 - La maledizione del serpente giallo, 132
39 - La maschera che uccide, 94
40 - Morte sul Tamigi, 186
41 - La nave del mistero, 54
42 - Gli occhi di Londra, 106
43 - Gli occhi neri di Londra, 85
44 - Ossessione, 80
45 - Il pirata del fiume, 46
46 - La porta dalle sette chiavi, 121
47 - Professionisti per una rapina, 151
48 - Lo scafandro infernale, 64
49 - Scotland Yard contro il dottor Mabuse, 150
50 - Il segreto del narciso d'oro, 114
51 - Sette orchidee macchiate di rosso (anche Sette volti per l'assassino), 187
52 - La settima vittima, 166
[Non bisogna confondere questo film, il cui titolo inglese è "The Racetrack Murders", con l'omonimo (in italiano) film USA 1943 di Mark Robson, titolo originale "The Seventh Victim". Se per questo, esso non va neppure confuso con il film di fantascienza di Elio Petri (interpreti Marcello Mastroianni e Ursula Andress), per coincidenza ancora del 1964, intitolato "La decima vittima", ispirato al famoso racconto "The Seventh Victim" ("La settima vittima") di Robert Sheckley.]
53 - La stanza N. 13, 78
54 - Supergiallo a Scotland Yard
(Il giorno 17, 116 - Jack il giustiziere, 127)
55 - Tamburi sul grande fiume, 146
56 - La taverna dello squalo, 122
57 - Il teschio di Londra, 179
58 - La tomba insanguinata, 152
59 - Il treno scomparso, 79
60 - Il trionfo di Scotland Yard
(Playback, 141 - Solo for Sparrow, 125)
61 - L'uomo dai cento volti, 93
62 - L'uomo dall'occhio di vetro, 181
63 - Il vendicatore misterioso, 96
64 - Una venere senza nome per l'ispettore Forrester, 185



* ~ * ~ * ~ * ~ *

Elenco in ordine alfabetico dei titoli dei libri
o dei racconti editi in Italia portati sullo schermo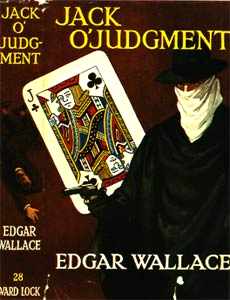 1 - L'abate nero, 134*
2 (30) - L'angelo del terrore, 140 , 186* (?)
3 - L'arciere fantasma, o L'arciere verde, 15, 87, 105*
4 - Asso di quadri, asso di cuori (in Il diario del signor Reeder), 30
5 - L'astuzia del signor Reeder (vedi anche I ventisette scomparsi), 82, 183*
6 - L'avventuriero, 41*
7 - Il bacio da ventimila sterline, 148*
8 - Il bandito invisibile, 112
9 - Bosambo il mondo sul fiume, 81, 185* (?)
10 - Caro bugiardo, 16
11 - La casa solitaria, 119
12 - Il castigo della spia, 33, 36, 68*, 133*
13 (24) - Il cavallo grigio, 3
14 - Cercasi un milione, 91
15 - Il cerchio rosso, 11, 27, 66*, 95*
16 - Il cliente misterioso, 155
17 - Coda di paglia, 25, 52*, 55
18 - La collana di smeraldi, 69
19 - La Compagnia dei Ranocchi, 19, 64*, 94*
20 (76) - Condanna a vita, 108*
21 - La confraternita, 17, 65, 75
22 - Contrabbando, 126
23 (25) - Un debito pagato, 111
24 (13) - Il delitto di Knightsbridge, 3
25 (23) - Delitto e castigo, 111
26 - Il diamante rubato, 160
27 - Il diario del signor Reeder (vedi Asso di quadri, asso di cuori)
28 (36) - La donna in nero, 10
29 (50) - La donna senza amore, 9
30 (2) - Un dramma in riviera, 140 , 186* (?)
31 (90) - L'enigma della cassaforte, 5, 152*
32 - L'enigma dello spillo, 29, 104*
33 - Il fantasma di John Holling, 54*
34 (43) - Il fante di fiori, 127*
35 (52) - Il fiume delle stelle, 8
36 (28) - Forza Donovan, 10
37 - Il giorno 17, 116*
38 - Il giustiziere, 96*
39 - La grande idea, 179*
40 - Il Gran Premio di Ascot, 39, 92
41 (77) - L'inafferrabile, 42, 56
42 (81) - L'incognita di Montecarlo, 156
43 (34) - Jack il giustiziere, 127*
44 - Il laccio rosso, 45, 58*, 71, 90, 135*, 193
45 - La legge della foresta, 70
46 - Il levantino, 115
47 - Il mago, 18, 40, 43, 44, 74, 80*, 93*, 153*
48 - La mano azzurra, 175*
49 - Maschera bianca, 49
50 (29) - La melodia della morte, 9
51 - Il mercante di Sciangtan, 132*
52 (35) - La miniera di diamanti, 8
53 - Il mistero della candela ritorta, 103*
54 - Il mistero delle tre querce, 110*
55 - Il mistero del Narciso, 114*
56 - Moneta falsa, 23, 107*
57 - La morte fa la valigia (Bryan Edgar Wallace), 188
58 - N. 222, 142*
59 - Il nastro verde, 130*
60 - Occhio per occhio, 20, 97*
61 - Operazione sterminio (Bryan Edgar Wallace), 150*
62 - O. Rator l'oratore e altri racconti, 139
63 (86) - Paura, 24, 57, 76, 168
64 - Il popolo del fiume, 185* (?)
65 - La porta dalle sette chiavi, 89, 121*
66 - La porta del traditore, 35, 154*
67 - Prova indiziaria (in Il tesoro del Kalahari), 31
68 - Quattro quadrati, 102
69 - I quattro uomini giusti, 7, 83
70 - La regina dei ladri, 79*
71 - La ripresa del brigante, 196
72 - Il ritorno del mago, 167
73 - La ruggine verde, 4 (?)
74 - Sanders del fiume, 59, 146*, 163*, 185 (?)
75 (93) - Il segreto del miliardario, 2, 124
76 (20)- Il segreto del passato, 108*
77 (41) - Il serpente piumato, 42, 56
78 - Il signore della notte, 125*
79 (84) - Il signor Reeder investigatore, 78*, 151*
80 - Il sindacato del crimine, 157
81 (42) - Uno sparo nel buio, 156
82 (87) - Spavento sulla metropoli, 120*, 186* (?)
83 - La squadra volante, 28, 46*, 86
84 (79) - La stanza N. 13, 78*, 151*
85 - La taverna sul Tamigi, 77, 122*
86 (63) - Terrore, 24, 57, 76, 168
87 (82) - Terrore su Londra, 120*, 186* (?)
88 - Il tesoro del Kalahari (vedi Prova indiziaria)
89 - Il testamento di Gordon Stuart, 85*, 106*, 172*
90 (31) - La tomba insanguinata, 5, 152*
91 - La tomba di Ts'in, 190 (?)
92 - Una o due?, 51, 145
93 (75) - L'uomo che comprò Londra, 2, 124
94 - L'uomo che non era nessuno, 99*
95 - L'uomo che sapeva, 109*
96 - Il vagabondo, 62
97 - La valle degli spiriti, 26
98 - I ventisette scomparsi (in L'astuzia del signor Reeder), 88, 183*
99 - Il volto nell'ombra, 101*, 182*


* ~ * ~ * ~ * ~ *

[UB, Perugia, Novembre 2001 + etc. - bube231@yahoo.it]